Illustration and motion graphics
In the first part of 2021 I have been "pivoting" in my career, shifting from being a visual design generalist to focusing my skills on illustration and animation / motion graphics projects. 
Since After Effects was new to me I took on some personal projects to enhance my motion graphics learning journey. 

mondayschallenge

hosts motion graphics challenges via their Instagram channel. You have to make a 5-second animation and use the pre-selected colours for the challenge. I created custom illustrations and animated them for the #travelticket theme. 
The challenge took place during the COVID-19 lockdown and I was feeling particularly nostalgic about my travels to Paris in 2019. Sigh,

Paris j'taime!

 So for this challenge I decided to illustrate one of the most ornate metro entrances in the world which can be found at Abbesses, Montmartre. Designed by Hector Guimard, it is an art deco masterpiece.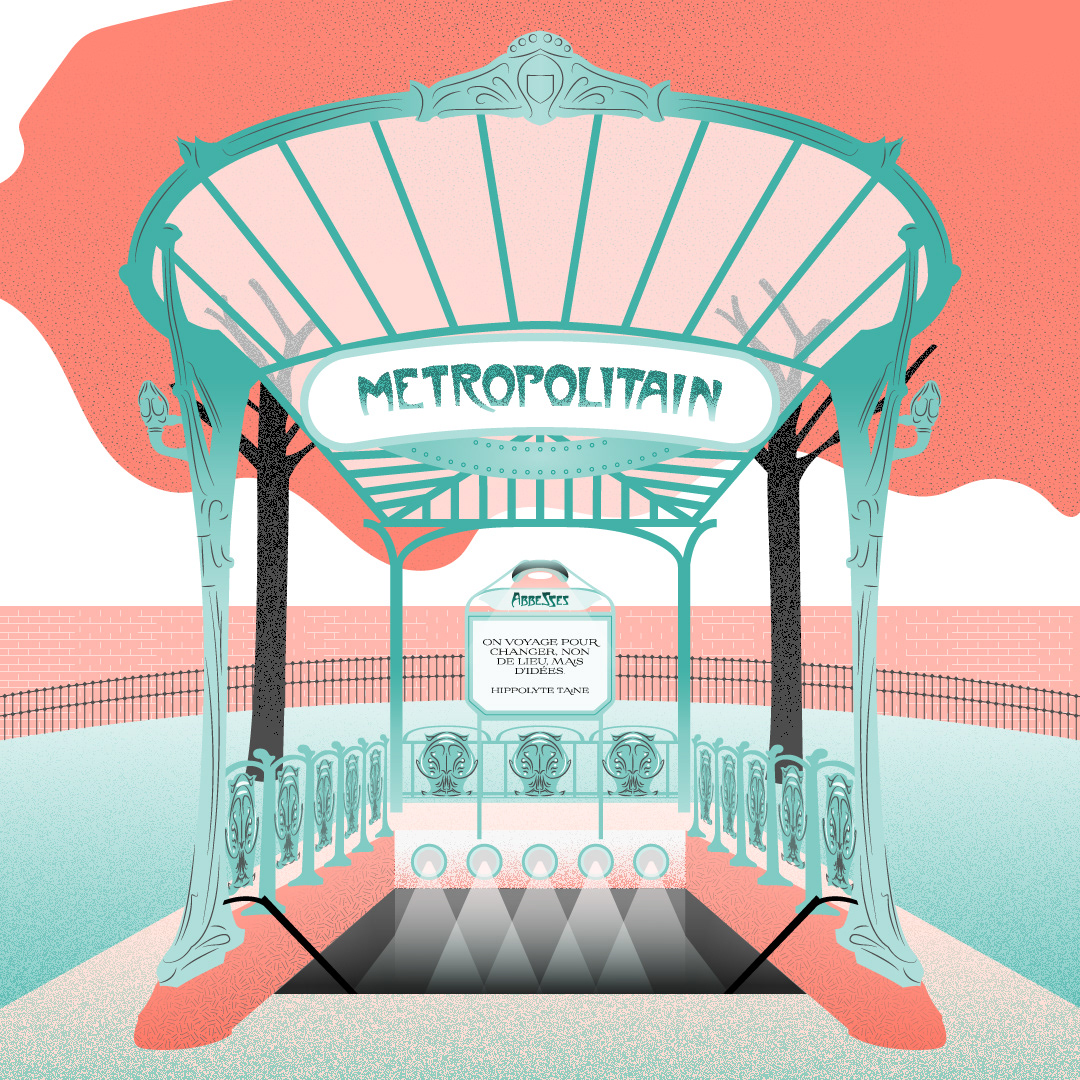 Animating the travel ticket helped me to familiarise myself with some key After Effects features, such as masking, turbulent displacement and CC Cylinder. 
Thanks for viewing my work. Do you have a question or would you like to discuss a commission, brief or project? Please reach out via my contact form!